Campaigners
Hundreds of people across the UK are staging their own campaigns for Changing Places toilets.
These individual campaigns are a key part of the overall Changing Places campaign, and many of the these efforts have succeeded in getting Changing Places installed, while many more continue to campaign to increase the numbers of facilities even further.
You can read about some of them here...
When Zack had to endure a long motorway journey with no suitable toilet facilities, he decided to get organised. REALLY organised. His ongoing campaign has already resulted in a huge increase in Changing Places at service stations.
Sarah runs the extremely popular Changing Places Facebook page, providing a valuable platform for users to connect and share their stories.

Luke is using his own experiences to promote awareness and push for change, engaging with the media and working with accessibility organisations.
Alison and Mylor began their campaign by fighting for a Changing Places toilet in their home town of Retford.
Sue is fighting for Changing Places toilets in her local area, to improve understanding and to help stop people feeling confined to their own homes by the lack of suitable toilet provision.
Read more

Local residents in Sunderland have joined forces to campaign for Changing Places toilets in their local area.
The Cambridgeshire Parliament, a forum of 35 people with a learning disability who are elected by their peers, are fighting for people with complex needs to have the same opportunities to participate in daily life..
Two years ago, Jane, Josie and Lynn began campaigning for Changing Places toilet in Sheffield.This is really changing lives.
A group of mums have joined together to raise awareness and make a tangible difference to the lives of people with complex needs and their families.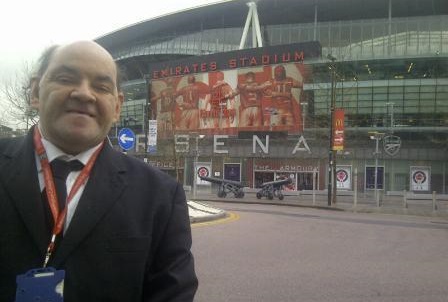 Leroy reports from the Changing Places campaign trail
Lloyd reports from the Changing Places campaign trail
Get in touch!
If you're campaigning in your local area, we'd love to hear from you!