We often speak to venues who are working to install a Changing Places toilet with limited space available, with historic venues in particular this can be a tough task! However, as the following venues show, where there's a will there's a way, and whilst there may have to be some compromises reached, we applaud these venues for their commitment to inclusion and their determination to find the best possible accessibility solutions.
If you're looking for inspiration for your next grand day out, read on...
The Royal Mews at Buckingham Place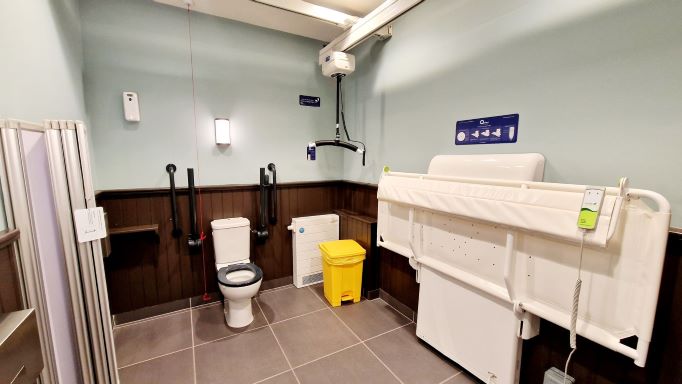 The Royal Mews at Buckingham Palace is a wonderful example of a venue providing the best possible facilities with limited space.

The Royal Mews is responsible for all road travel arrangements for Royal Family, at the Mews you can see behind the scenes at areal working stables in the heart of London, steeped in royal history. You can also view the iconic Gold State Coach, used at State occasions such as Queen Elizabeth II's Coronation and Platinum Jubilee.

In order to open up the venue and make it more inclusive,the Royal Mews has installed an accessible toilet that includes the equipment fora Changing Places Toilet. Whilst, at just over 8 square metres, the room is too small to be officially registered as a CPT, the essential equipment is all included,and the layout has been very well designed to make the most of the available space.

The toilet is open to visitors to the Royal Mews, and to the public during the Mews opening hours – for more about accessibility at the venue, take a look at the Royal Mews website (it's worth noting thatcertain items are restricted when going into the Mews, whether you're visitingor just using the facilities. You can find a full list of restricted items here.
Windsor castle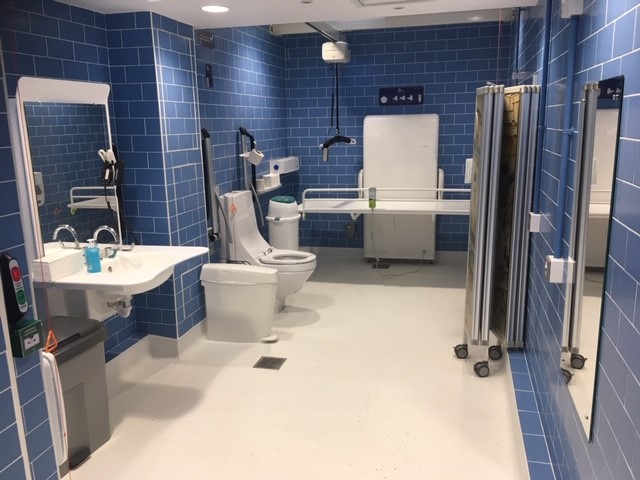 Home to British Kings and queens for over 1,000 years, and an official residence of His Majesty, the King, Windsor Castle is the oldest (and largest) occupied castle in the world. With so much to see – from the State Apartments ceremonial rooms to St George's Chapel and even the changing of the guard, it's easy to see why Windsor Castle attracts so many visitors! What's more, there are family friendly events and activities each month to keep all ages happy.

Their Changing Places toilet is officially registered with us and you can find more details on accessibility on the Royal Collection Trust website.
Tower of London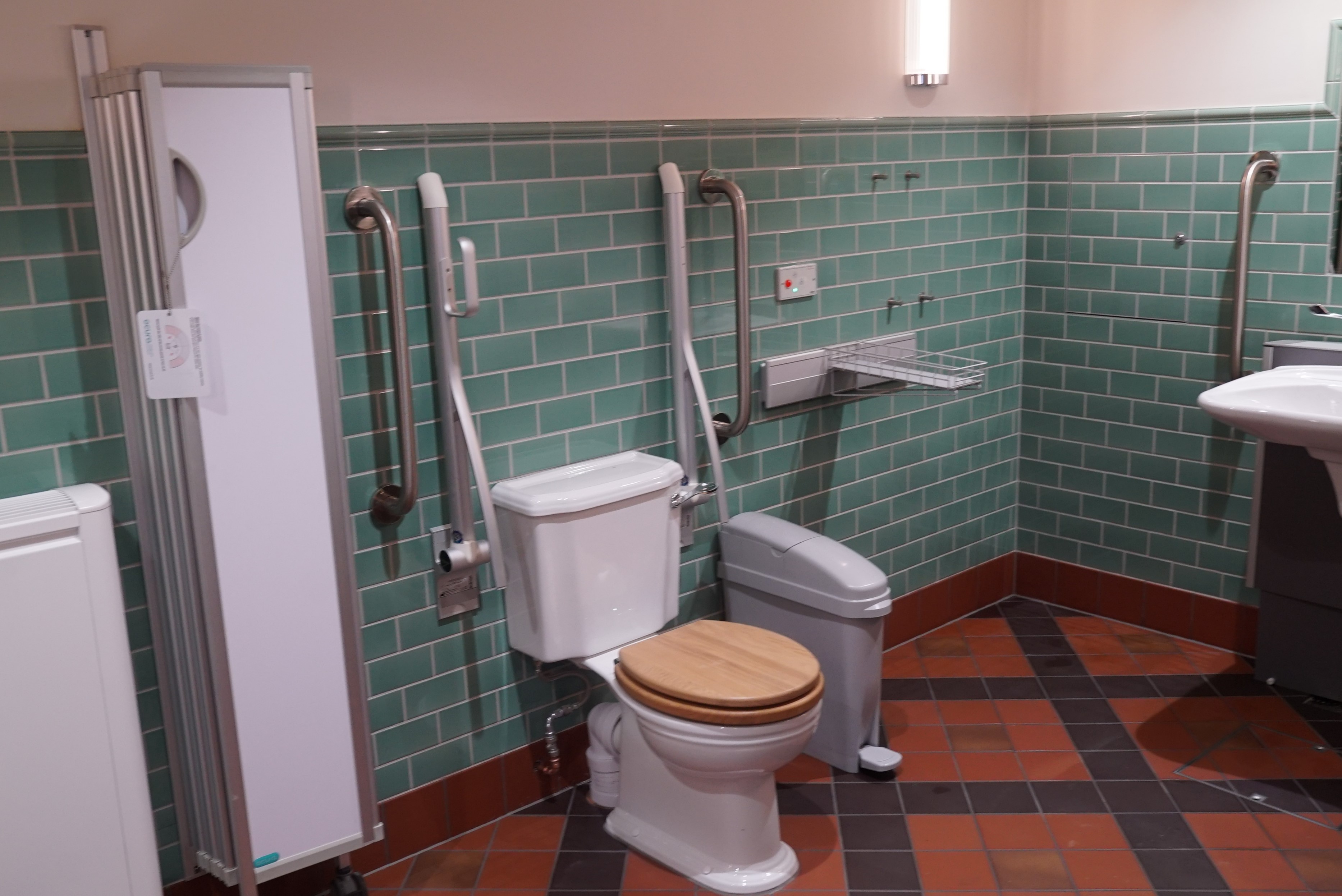 Another iconic UK site, the Tower of London is a must-see for many visitors to the city. Here youcan see the world-famous crown jewels, discover the captivating history of thesite on a Yeoman Warder tour, and meet the Tower's famous guardians – the ravens!

The Tower has a registered CPT (it's worth noting that, because it was installed and registeredbefore the change in building regulations, it is now considered slightlyundersized at 10 square metres), and you can find out more about accessibility at the site on the Historic Royal Palaces website.

It just goes to show that, with a commitment to accessibility and inclusion, even the oldest andstateliest of venues can become more welcoming!
Warwick castle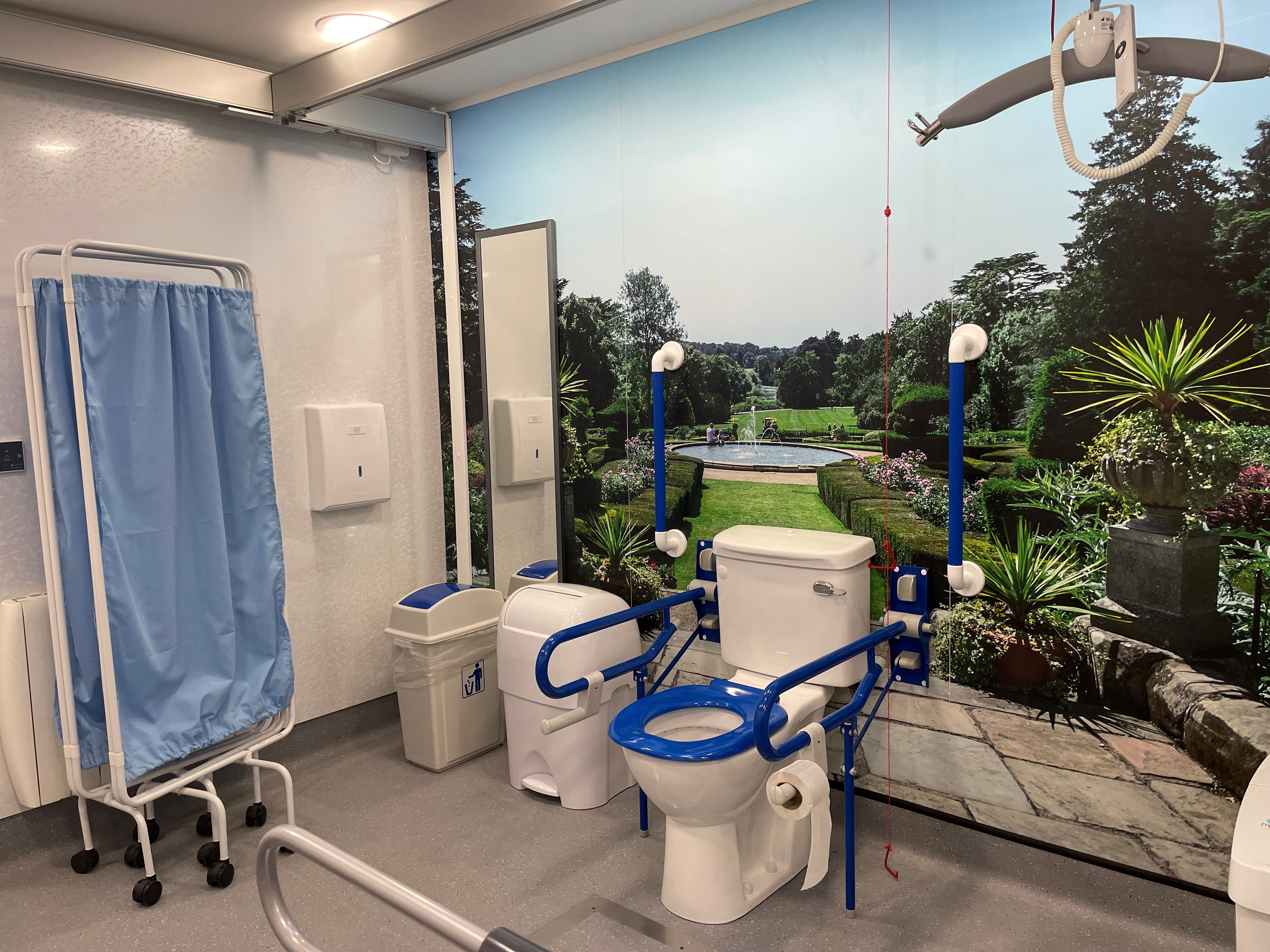 With a host of different attractions and events through the year, Warwick Castle promises to bring visitors "Britain's ultimate historical experience all year round".

There are grounds and buildings to explore, history to learn and activities to experience for a fun-filled day out.

The Changing Places toilet is a key addition to Warwick Castle's commitment to inclusion, with wheelchair and mobility scooter hire also available. For more information, headover to the Warwick Castle website.
Stormont estate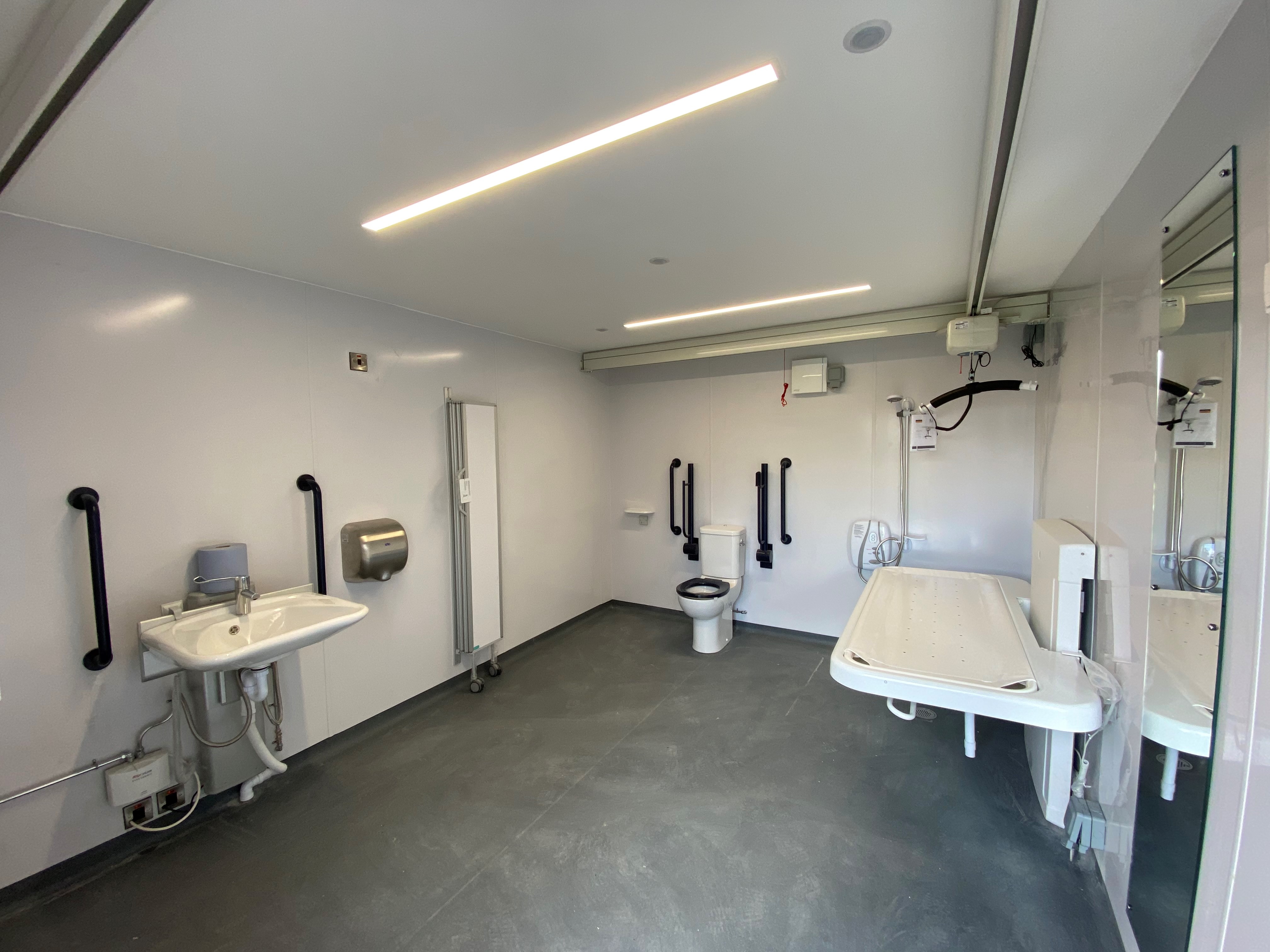 The Stormont Estate in Belfast boasts beautiful gardens, historic buildings and monuments, and a programme of events throughout the year. The estate attracts a large number of visitors, as well as being an important asset for the local community.

The onsite Mo Mowlam Play Park is an inclusive playpark that has been specially designed so children of all abilities can play together and has a 'quiet hour' every Sunday morning from 9.30 to help create a calmer environment.

Their registered Changing Places toilet is a great addition to their accessibility and inclusion work.
Nostell Priory National Trust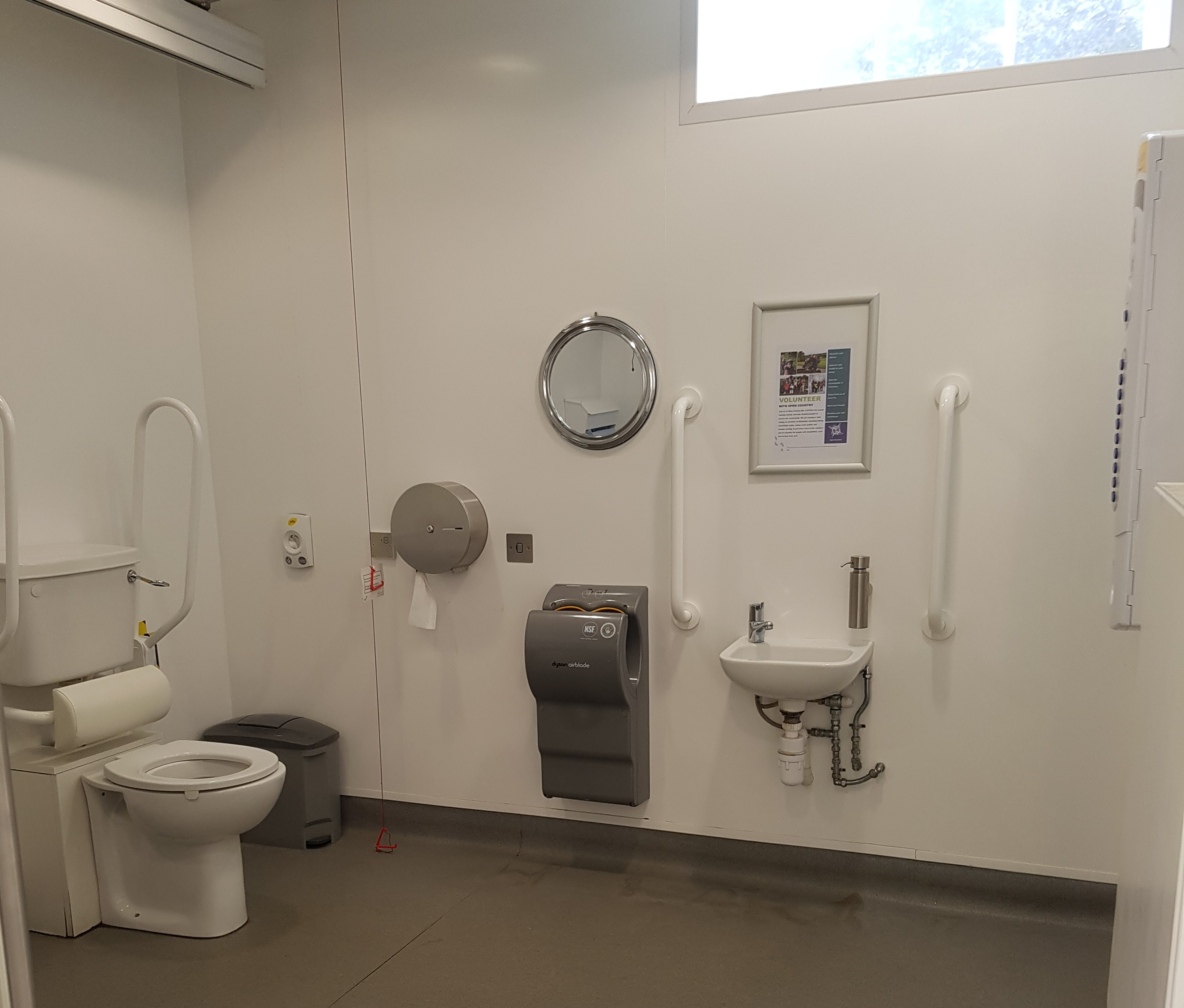 Nostell's Georgianhouse and 300 acres of gardens and parkland provide another wonderful family-friendlyday out! Housing 6 of the National Trust's '125 Treasures', as well as offering grounds containing wildflower meadows, historic woodland and lakes, Nostell is a stunning venue.

Their registered Changing Places toilet, one of several official CPTs located at National Trustproperties around the UK, demonstrates the Trust's commitment to inclusion and accessibility.

The site also offers an accessible route map and the hire of mobility scooters, read more about their accessibility on the website.
Scottish National Gallery of Modern Art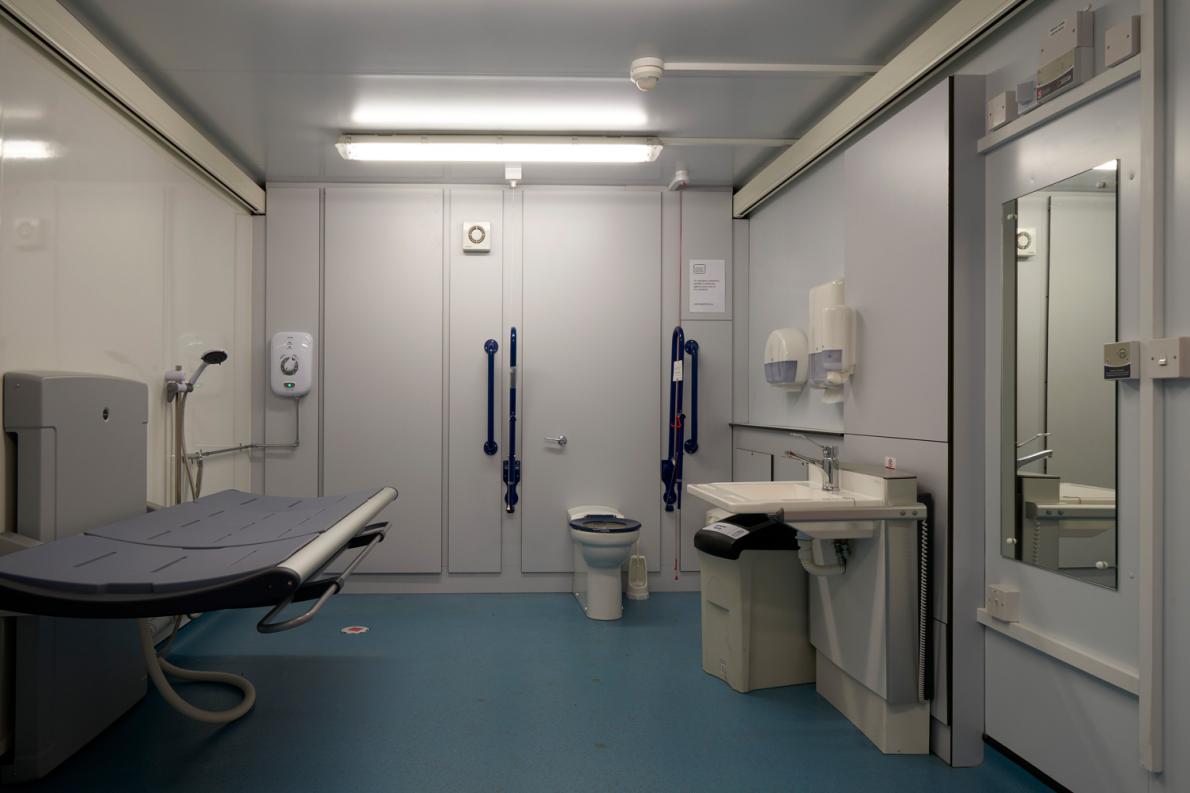 The Scottish National Gallery of Modern Art is an imposing neo classical building designed by William Burn in 1825. A popular and well known Edinburgh visitor attraction, the building houses temporary art exhibitions as well as anextensive permanent art collection.

Following visitor feedback in 2017, the National Galleries team made the commitment to installing a CPT to improve the visitor experience. Although a possible space was found within the building, it was significantly undersized with access difficulties, making it unsuitable. Following engagement with local residents and visitors it was determined that an external, full sized, modular CPT would be the preferred option and an innovative solution that overcame the gallery's building restrictions.

For more information on accessibility at the National Galleries ofScotland, take a look at their website.